OUR ENTIRE RANGE OF INDUSTRIAL IMMERSION HEATERS
Made in France, our Teflon® industrial immersion heaters are adapted to corrosive liquids and to the configuration of your tanks.
INDUSTRIAL IMMERSION HEATERS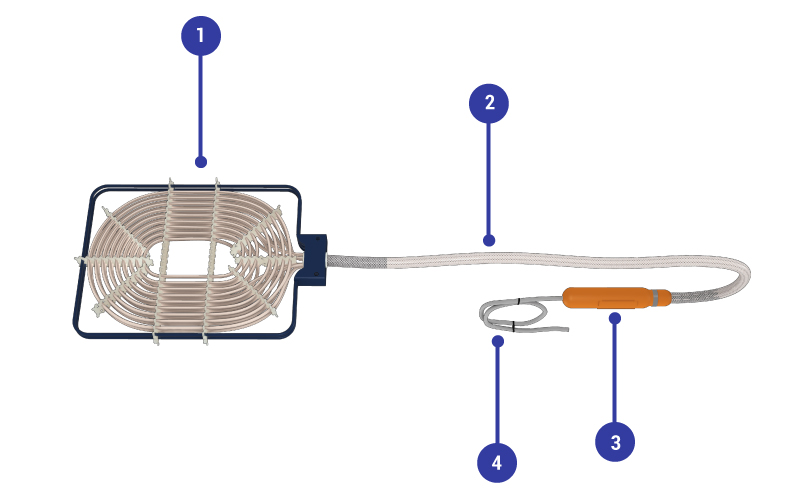 We offer a selection of industrial immersion heaters to ensure the heating and maintenance of your chemical baths. They are composed of a heating resistor that must be permanently immersed. To ensure its resistance to chemicals, this cable is coated with Teflon®.
(1) heating resistor, must be immersed
(2) non-heating cable N, standard length 1 m
(3) connection sleeve, IP64
(4) electrical connection cable C, standard length 1 m
CONTACT AUPUS
TYPE OF INSTALLATION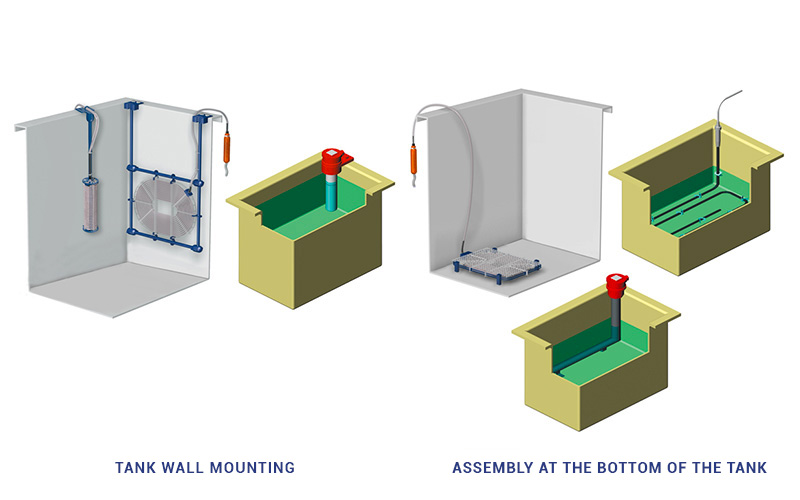 Our immersion heaters are designed to heat your baths and can be placed at the bottom of the tank or on the walls. Our different models offer different power ratings depending on : the size of your tank, the product heated and the desired temperature.
We offer different models, for example on a polymer-coated metal frame (PP, PVDF, FEP) or stainless-steel frame.
CONTACT AUPUS
CHOOSING THE RIGHT IMMERSION HEATER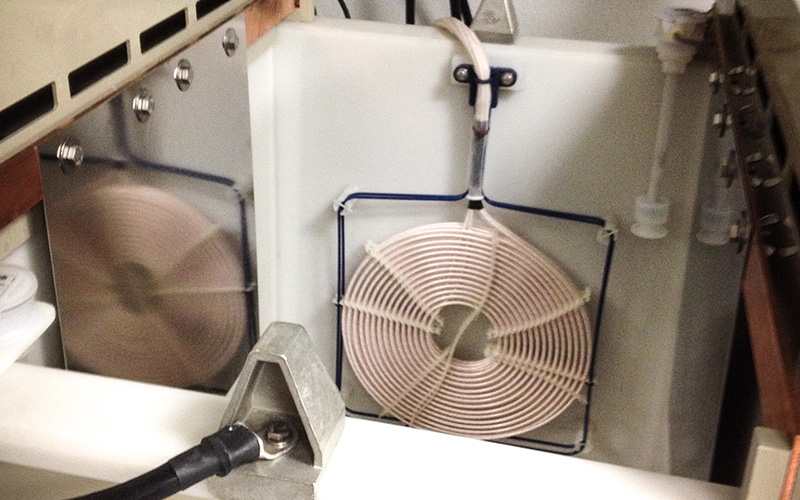 This will depend on the technical characteristics you require. When choosing an immersion heater, you will need to consider the configuration of the tank, the temperature & settings you require, and the product(s) you wish to heat. Indeed, the choice of material used should be chemically resistant to these products. The thermal resistance of the material and the surface power must also be taken into consideration. A preliminary study of the safety data sheets of yourchemical products and your installation will enable us to recommend the most suitable product.
MAKE AN APPOINTMENT
INTERESTED IN OUR OTHER SERVICES?
Discover our complementary ranges