OUR ENTIRE RANGE OF ANODIZING ELECTROLYTES
TO GIVE YOU A WIDE SPECTRUM OF COLOURS
Applied in immersion, our anodizing electrolytes ensure your titanium parts a high corrosion resistance and allow you to obtain a wide range of colours.
ELECTROLYTES FOR ANODIZING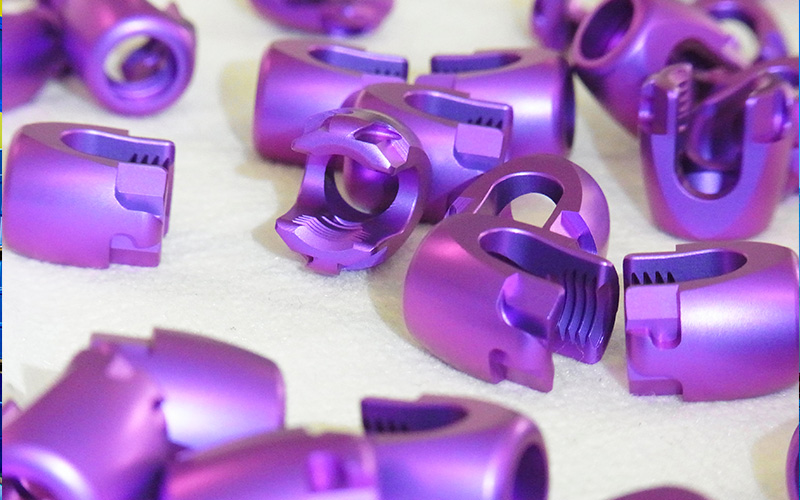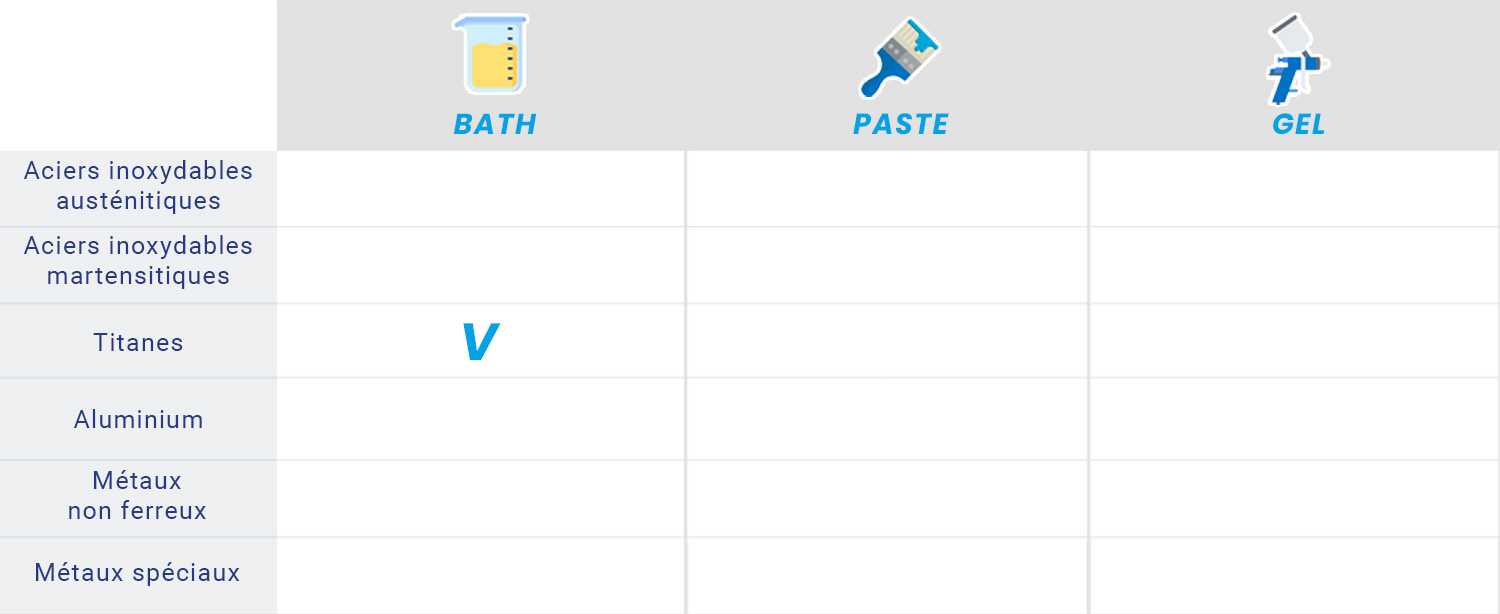 THE ANODIZING PROCESS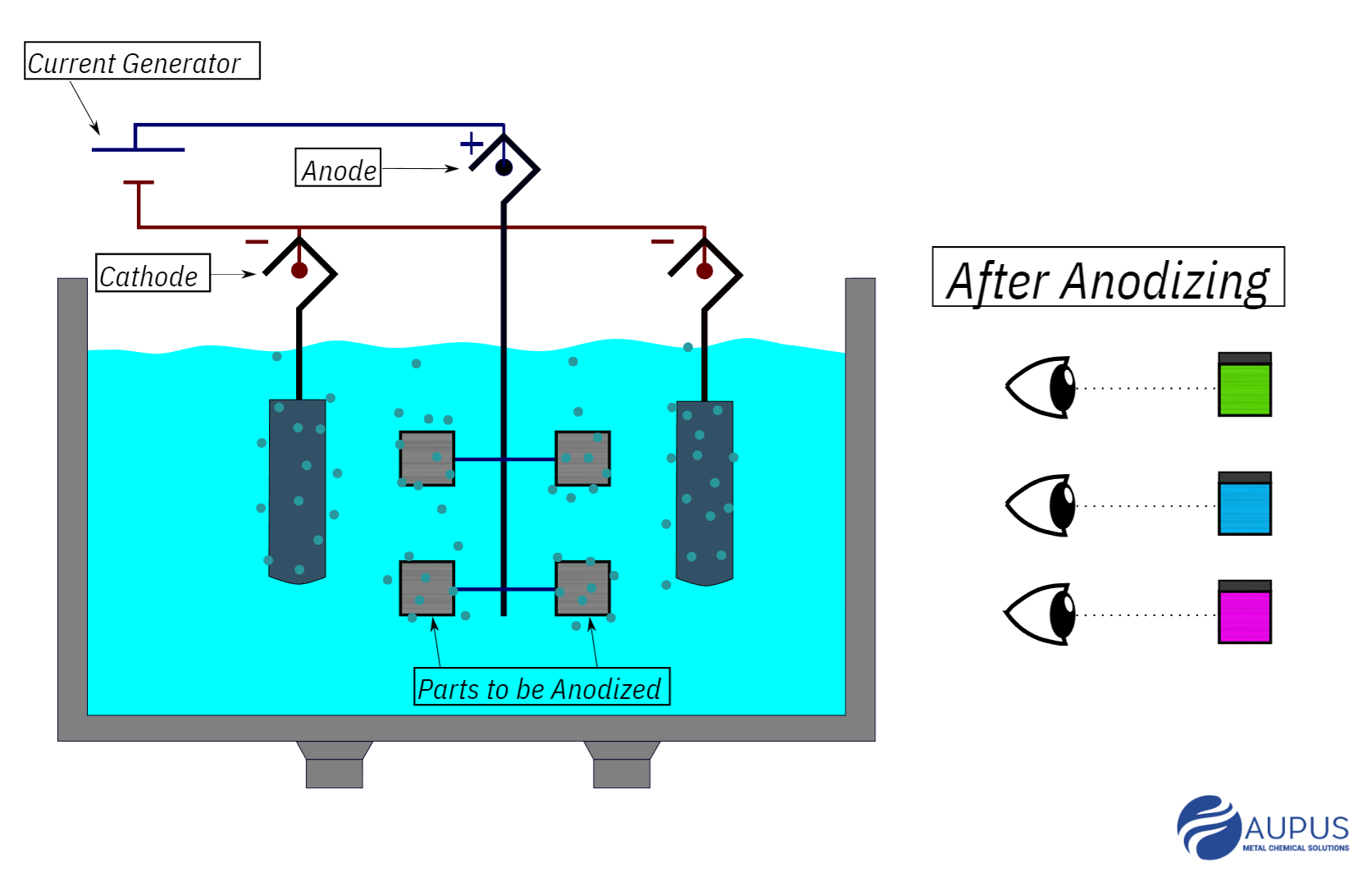 WHAT IS ANODIZING?
Anodizing or anodic oxidation of titanium consists of creating a uniform layer of titanium oxide by electrolysis that will protect the part. The thickness of the oxide layer will vary according to the voltage applied during the treatment. Depending on the thickness of the oxide layer, the color of the titanium will change and generate a wide color spectrum. Our products can be combined with our treatment lines. First of all, we recommend a pickling We recommend that the parts are pretreated with our Aupus DEC TI product for an optimal anodizing result.
READ MORE
CHOOSING THE RIGHT ANODIZING PRODUCT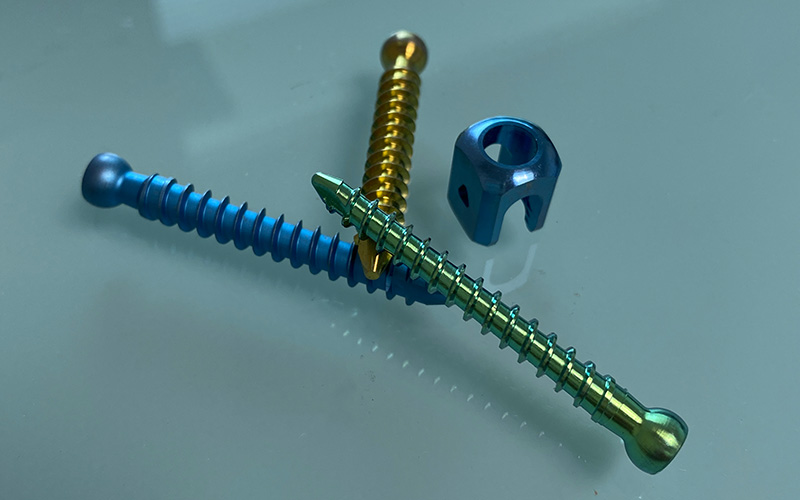 IT WILL DEPEND ON THE DESIRED USE
The product chosen will depend on the type of material treated (T40, T60 or TA6V titanium) and the requirements on the product to be used, but also on the desired color and the way the titanium part is manufactured. Our product Aupus ANOD TI also allows you to process without the emission of hazardous fumes. Please contact our team in order to select the most suitable product for your application.
CONTACT AUPUS
ANODIZING ON ADDITIVE MANUFACTURING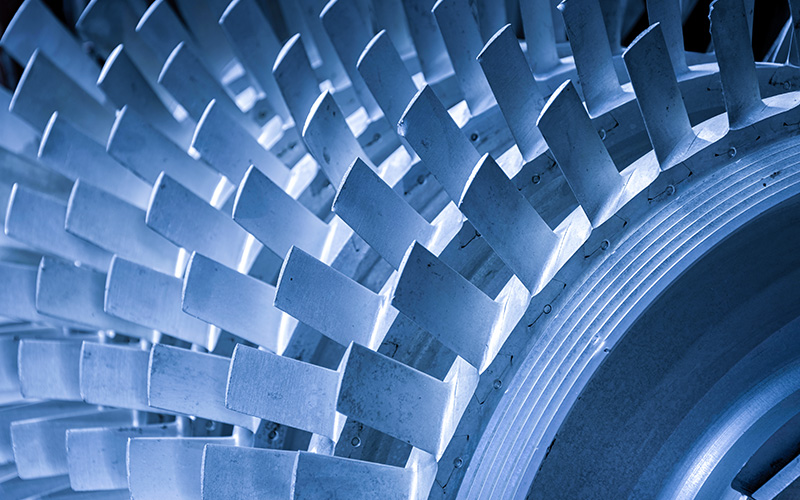 Aupus ANOD TI + anodizing electrolyte is a specialized product for your additive manufacturing parts. With this product you will be able to achieve a wide range of colors. Furthermore, it can be combined with the Aupus DEC TI+ pickling agent for a better surface preparation beforehand.
READ MORE
OUR PACKAGING RANGE FOR ANODIZING ELECTROLYTES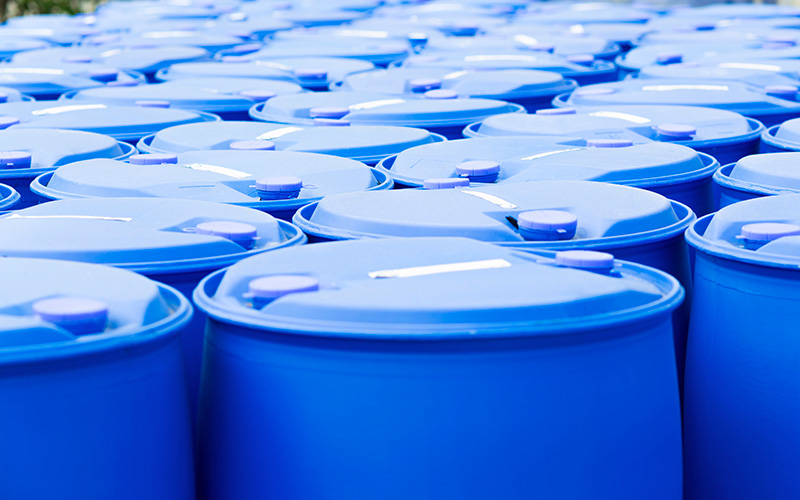 All our references of electrolytes to be applied in immersion can be ordered by canister, by drum and by container. Also, to know their exact capacity and to receive advice on the quantity that best suits your use, do not hesitate to make an appointment with our team.
MAKE AN APPOINTMENT
INTERESTED IN OUR OTHER SERVICES?
Discover our complementary ranges