OUR ENTIRE RANGE OF CHEMICAL PICKLING PRODUCTS
TO DECONTAMINATE YOUR PARTS
Applied in immersion, our pickling products eliminate oxides created during welding operations, all ferric residues and contaminants on the surface of your parts.
CHEMICAL PICKLING PRODUCTS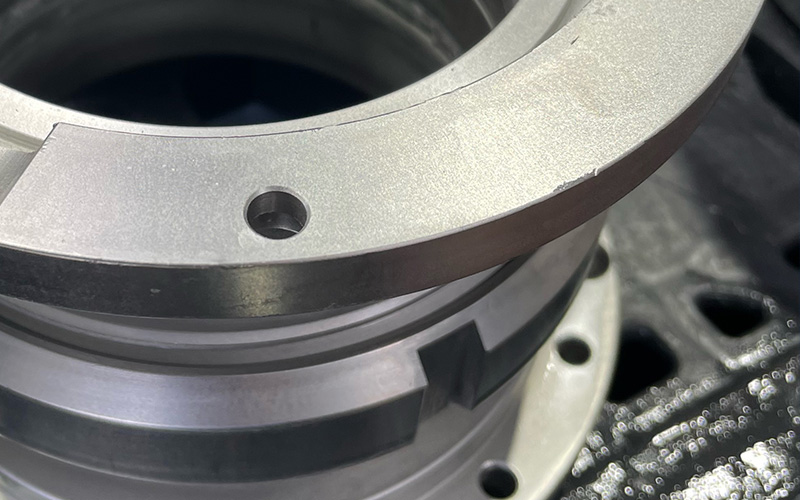 Our range for stainless steel and titanium stripping
Discover our full range of chemical strippers for titanium and stainless steel and their different applications.
Do not hesitate to contact us to find the product that best suits your needs.
Our strippers for stainless steel:
>>Aupus 380 I chemical stripper
>>Chemical stripper Aupus DECAPOLI 10
Our titanium strippers :
>>Aupus 600 T chemical stripper
>>Aupus DEC TI chemical stripper
>>Aupus DEC TI+ chemical stripper
CONTACT AUPUS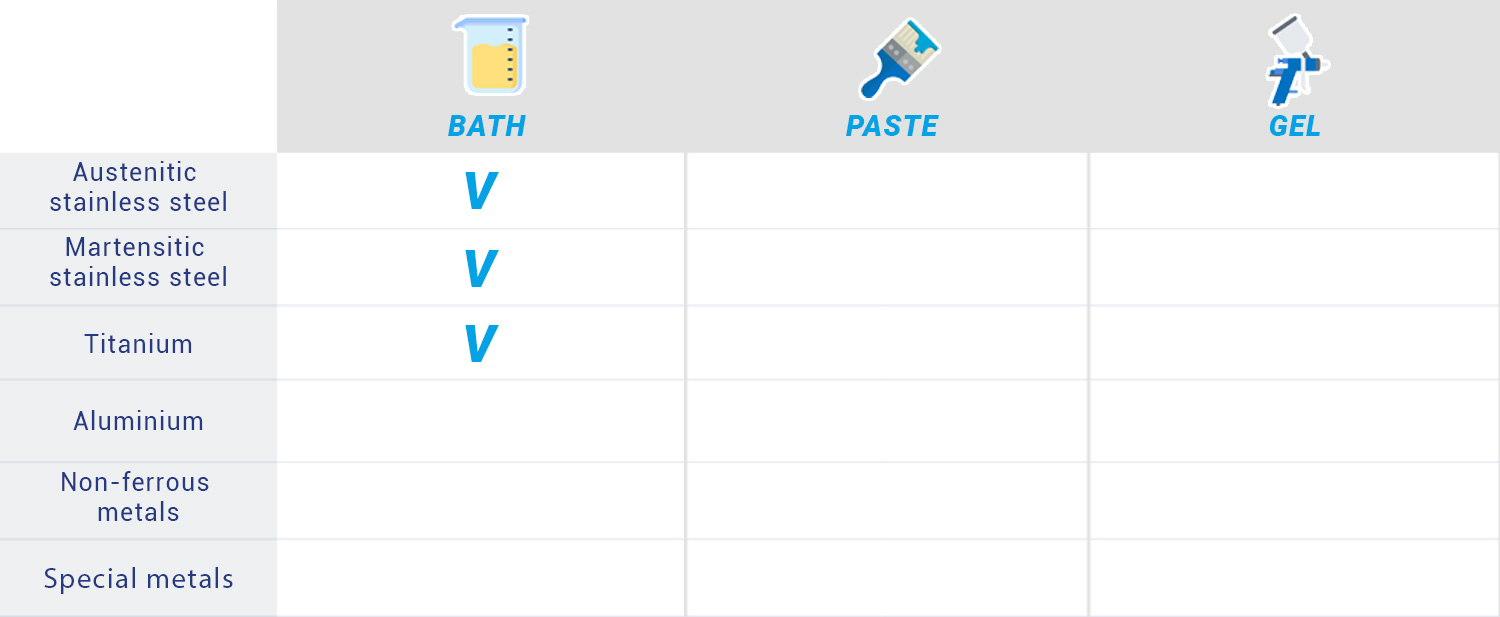 THE PICKLING PROCESS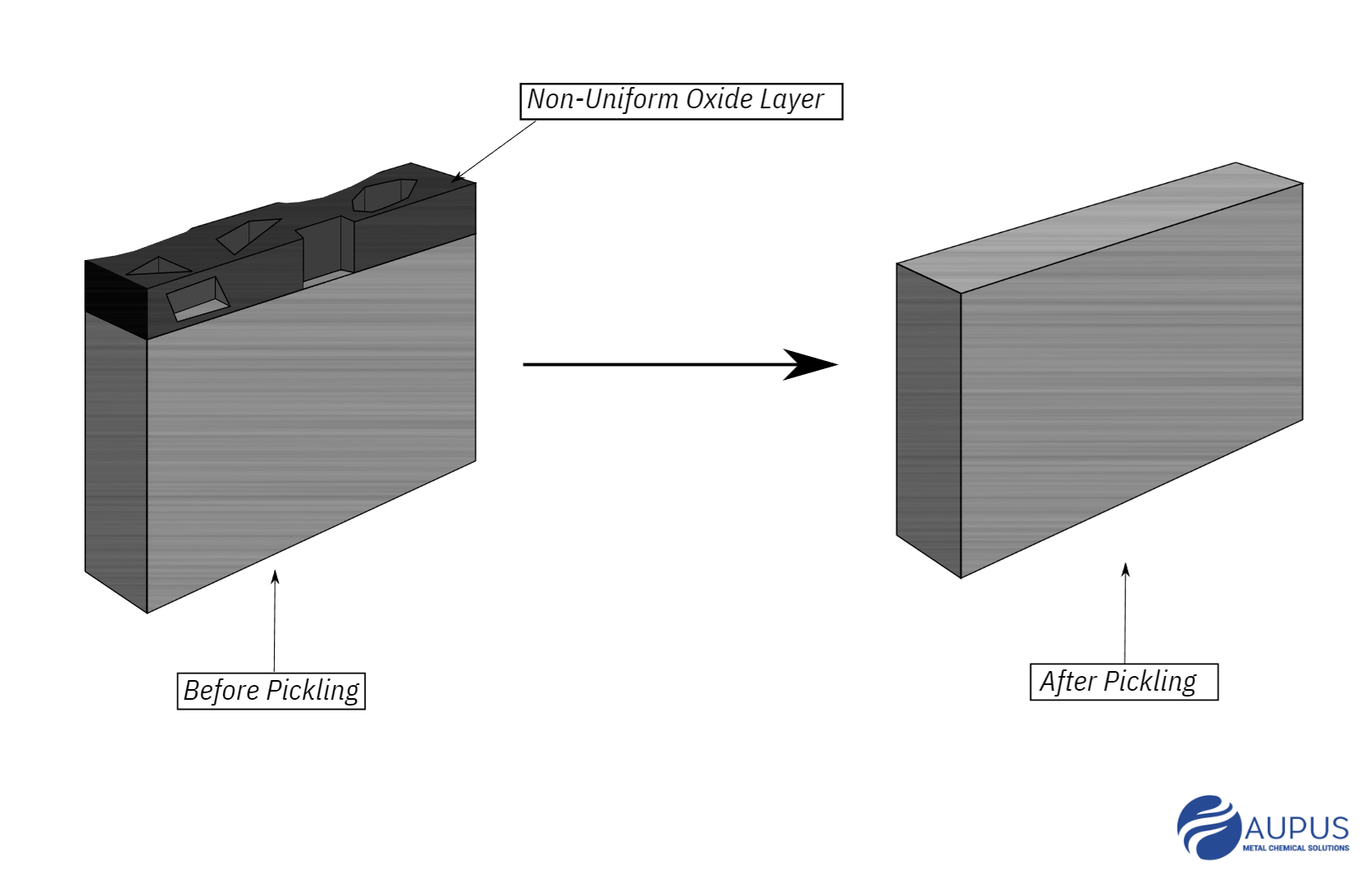 What is chemical stripping?
Chemical pickling is a process to prepare a metal part for finishing or surface treatments. It consists of removing a thin layer of material from the part through its immersion in an acid bath. Also called oxide layer, this layer is created in contact with air but is also accentuated during the various manufacturing processes, heat treatments or welding operations. Our pickling products can be coupled with our treatment lines.
READ MORE
CHOOSING THE RIGHT CHEMICAL PICKLING PRODUCT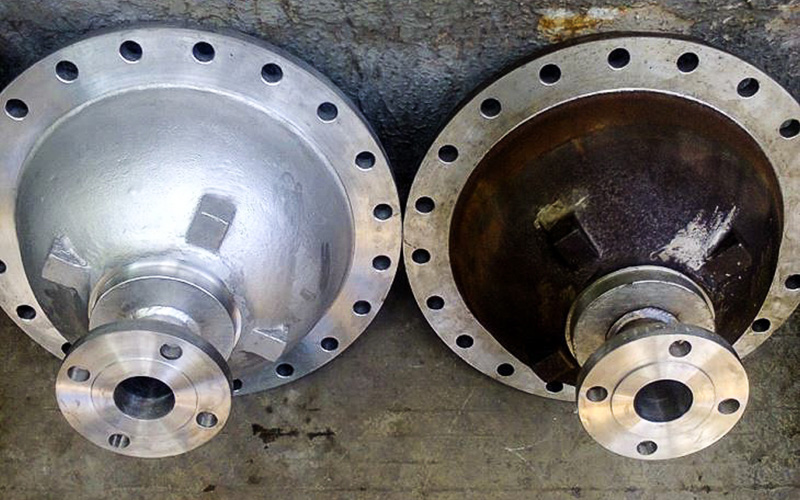 A product according to your needs
The pickling product chosen will depend on the desired attack on the part as well as the type of material. Depending on the concentration of the products, you will have a different attack speed adapted to the desired result. For austenitic stainless steel pickling, Aupus 380 I pickler complies with the ASTM A380 standard. For titanium pickling, Aupus 600 T is in accordance with ASTM B600. We recommend a specific AUPUS DEC TI stripper for customers who wish to perform a anodizing of titanium. This product optimizes the color spectrum and the uniformity of the treatment.
READ MORE
PICKLING ON ADDITIVE MANUFACTURING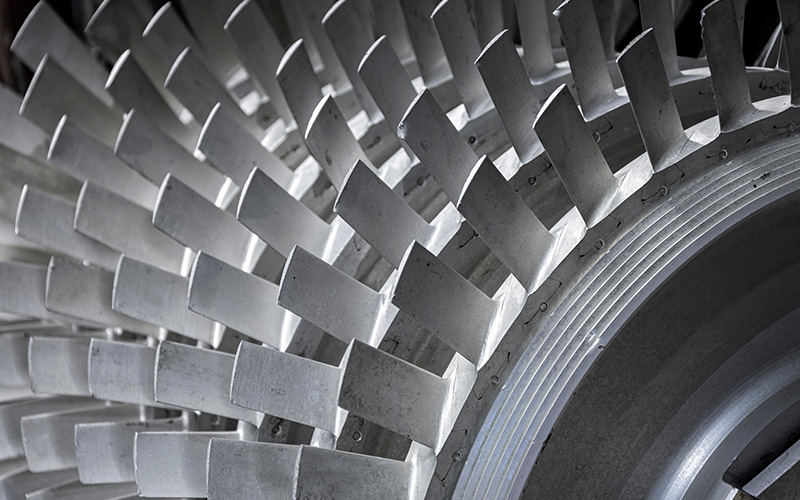 The DEC TI + stripper is a specialized stripper for your parts resulting from additive manufacturing. In fact, with its high dissolving speed, it will remove the oxide layer created during additive manufacturing.
CONTACT AUPUS
OUR PACKAGING RANGE FOR ANODIZING ELECTROLYTES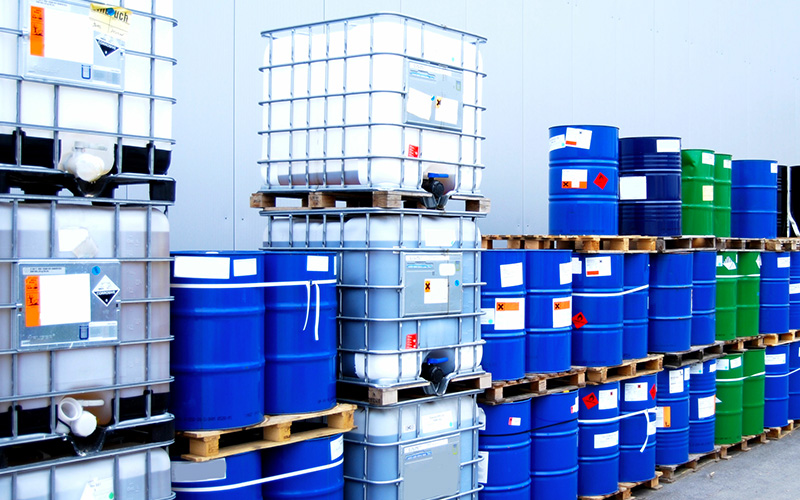 All our references of immersion stripping products can be ordered by canister, by drum and by container.
Do not hesitate to make an appointment with our team so that we can estimate together the quantity that best suits your use.
MAKE AN APPOINTMENT
INTERESTED IN OUR OTHER SERVICES?
Discover our complementary ranges