OUR ENTIRE RANGE OF POLISHING ELECTROLYTES
TO BRIGHTEN UP YOUR METAL PARTS
Applied in immersion, our polishing electrolytes bring brilliance, shine and improved corrosion resistance to your parts.
POLISHING ELECTROLYTES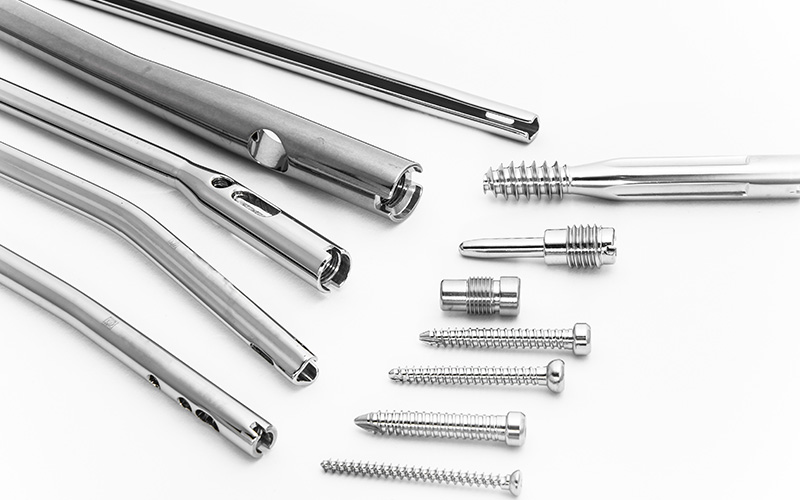 OUR RANGE FOR STAINLESS STEEL ELECTROPOLISHING
Discover our full range of polishing electrolytes for stainless steels and their different applications.
Also, don't hesitate to contact us to find the product that best suits your needs.
>> Aupus 912 A Polishing Electrolyte
>> Aupus 912 AM Polishing Electrolyte
>> Aupus E 268 I Polishing Electrolyte
>> Aupus E 269 I Polishing Electrolyte
CONTACT AUPUS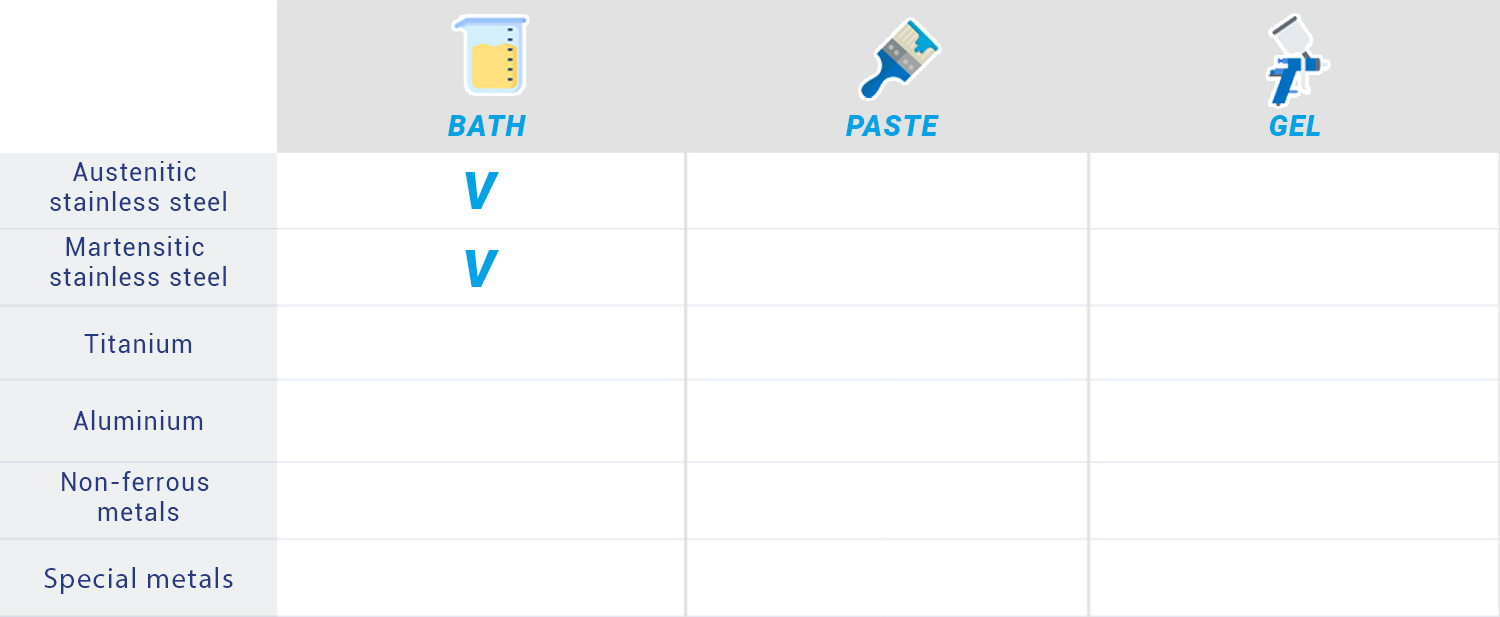 THE ELECTROPOLISHING PROCESS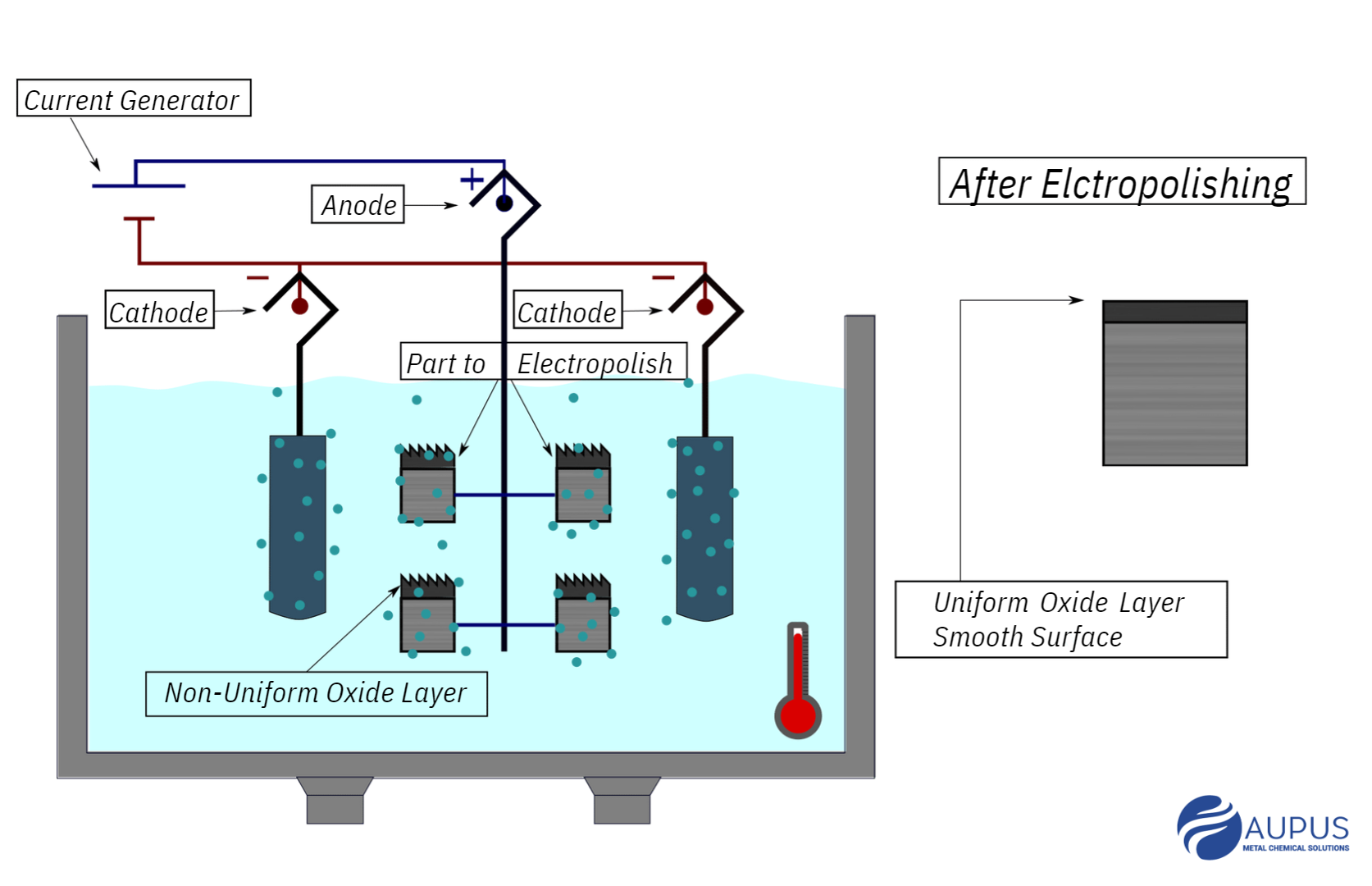 This electrochemical process eliminates theiron oxide present on the surface of your stainless steels in order to reveal thechromium oxide, which is the source of the corrosion resistance. The objective is multiple: to level the surface of your parts and make them brighter as well as to optimize the corrosion resistance. In addition, this process can also be used todeburr a machined part. Our polishing electrolytes can be combined with our treatment lines.
READ MORE
CHOOSING THE RIGHT ELECTROPOLISHING PRODUCT
The electrolytic polishing product chosen will depend on the type of material treated, the dimensional constraints and the requirements on the product to be used. All of our electrolytic polishing products for stainless steels comply with the ASTM B912 standard. In order to define the most suitable product for your use, our team will assist you in the study of your needs.
CONTACT AUPUS
OUR PACKAGING RANGE FOR ANODIZING ELECTROLYTES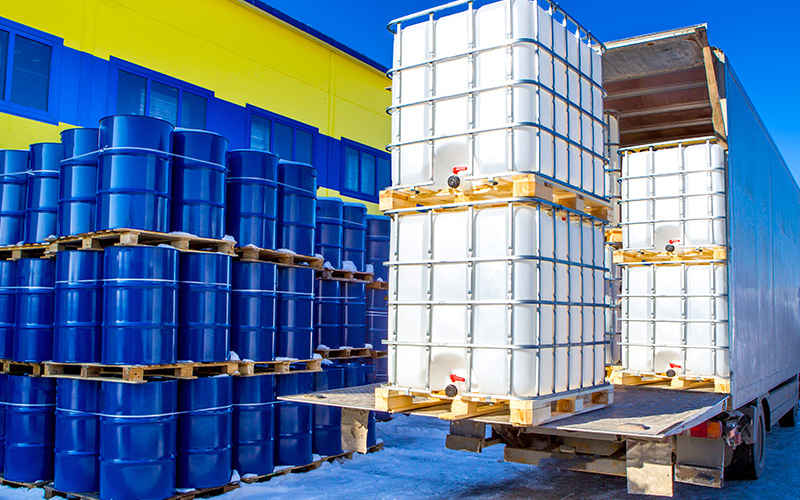 All our references of polishing electrolytes to be applied in immersion can be ordered by canister, by drum and by container. To find out the exact capacity and to receive advice on the quantity best suited to your use, please do not hesitate to make an appointment with our team.
MAKE AN APPOINTMENT
INTERESTED IN OUR OTHER SERVICES?
Discover our complementary ranges